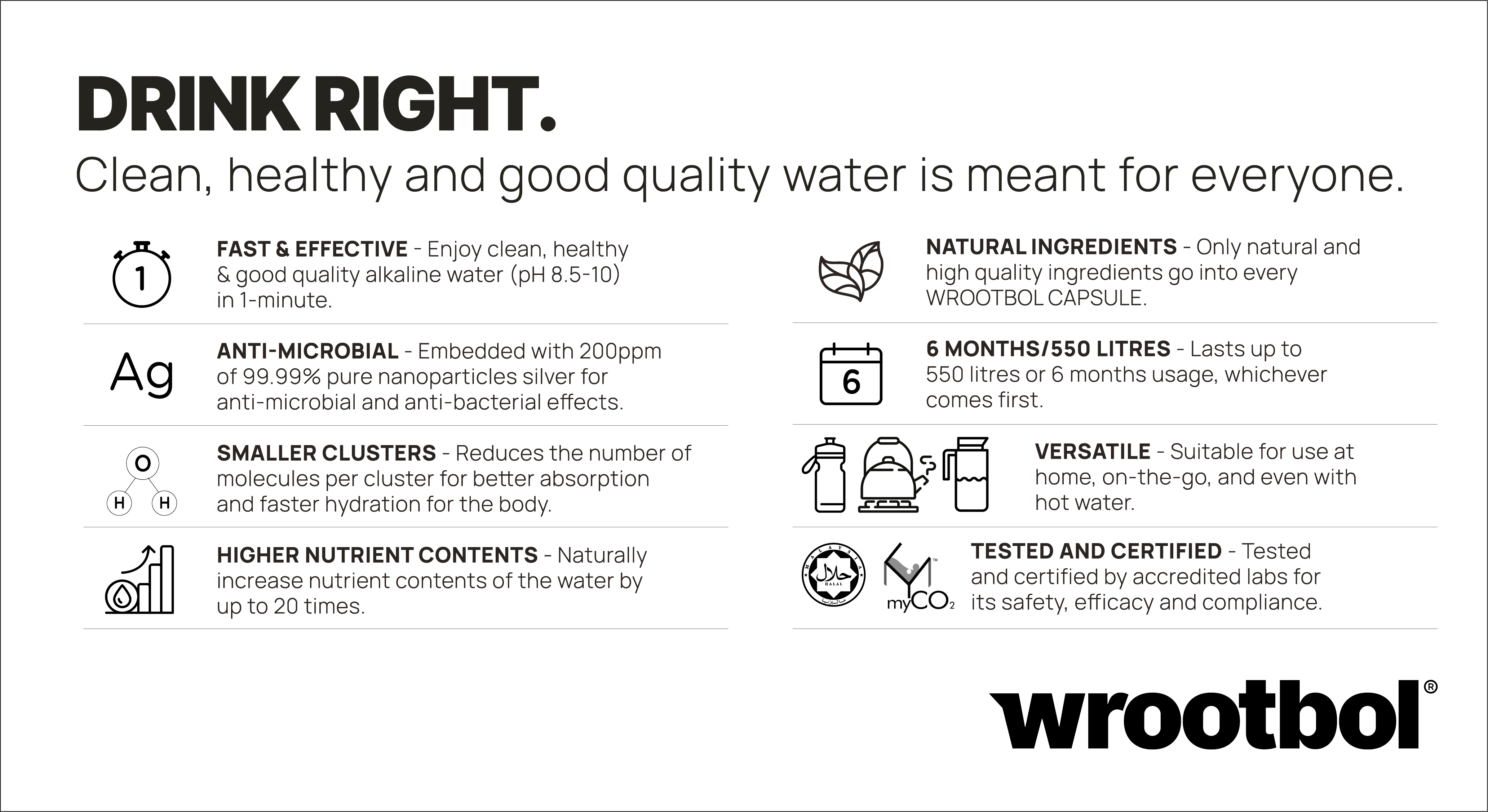 Why DRINK RIGHT with WROOTBOL CAPSULE?

Not drinking right could be the reason that your body is more vulnerable towards illnesses and falling sick more easily. Some water could be acidic (pH of 4 ~ 6). Some could be lacking in nutritional values or contaminated with bacteria.

With the WROOTBOL CAPSULE you can easily have good quality and healthy alkaline water naturally (pH 8.5~10), that is rich in nutrients, smaller clusters of water molecules, negative ORP (negative ORP means higher anti-oxidants, anti-aging) and bacteria-free; all within 1 minute.

Made with Quality.
Only high quality and natural ingredients are used in every WROOTBOL CAPSULE. Contained in the capsule is a specially formulated carbon block made of 100% NSF STD 61 Certified coconut based granular activated carbon and coated with 99.99% pure nanoparticles silver. Through absorption, it effectively removes various volatile organic compounds (VAC), various pesticide, contaminants and microbial properties such as E-Coli, Coliform, and etc. The proprietary blend of the alcali beads and far infrared beads is composed of calcium, magnesium, potassium, tourmaline, zinc and silica; and are added to naturally enhance the pH of the water and to reduce the oxidation reduction potential (-ve ORP).
---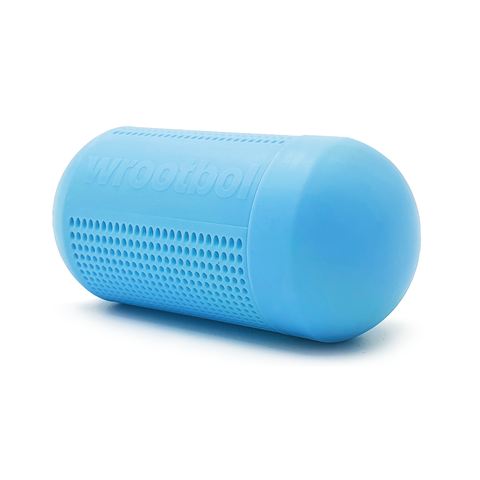 WROOTBOL CAPSULE | LAUNCHING BLUE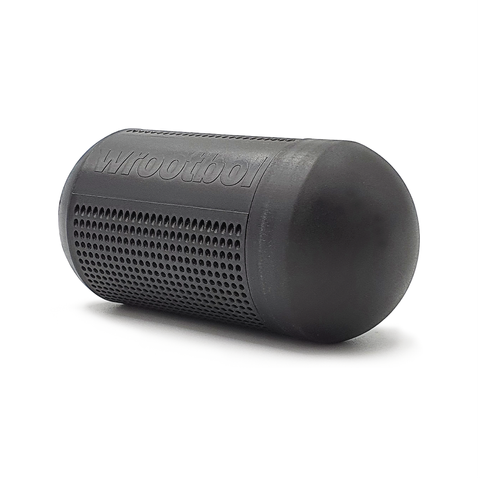 WROOTBOL CAPSULE | ELEGANT BLACK